Marriage in Denmark
Wedding Agency Karina®
Specialist for weddings in Copenhagen and on the beach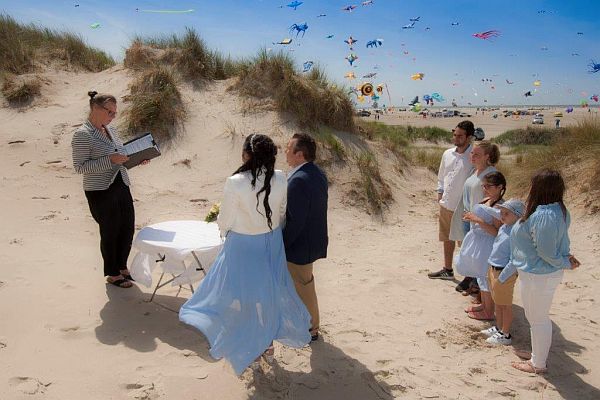 Our Services
We inform you…
... about the expiry of your wedding and answer your questions, etc. to the required documents (on request we also offer a translation service).

We examine…
... your documents for completeness and forward them to the testing commission

We reserve…
... your wedding date at the registry office of your choice

We send you...
... an informational e-mail containing your personal list of documents, addresses, directions to your wedding venue, a list of accommodation and local service providers, such as: Photographers and hairdressing salons, as well as information for the registration of the marriage in Germany or the respective home countries includes.
Our processing fee is per bridal couple ...

... 355, - € for a complete wedding: We apply for the test certificate and reserve your wedding date

always payable before the wedding, but always after confirmation of the wedding date by the elected registry office.

Important:

The inspection fee in Denmark is from 01.01.2019 1650, - DKK = 225, - €. This fee has to be paid to our agency after sending the copies of your complete documents. It is also not included in our processing fee as travel and hotel costs.
Kontakt:
E-Mail: This email address is being protected from spambots. You need JavaScript enabled to view it. - LINK
Tel.: +49 30 756 501 85
Mobil/WhatsApp +49 163 439 19 83
English, Portuguese, Russian and WhatsApp: +49 1573 346 77 84
Please find here detail information for your wedding in Denmark:
Wedding Agency Karina - LINK